The Kingshay Shop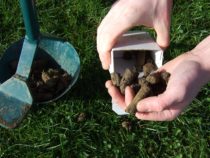 Soil Analysis – Basic (6 samples)
When was the last time you checked your soils? Under the Farming Rules for Water regulations you should be testing every field at least every 5 years.
Our Standard Soil Analysis covers Soil P, K, Mg and pH - PLUS fertiliser and lime recommendations for each field.
Each pack includes 6 samples.
Why not make the job easier with our soil sampling tool?
(Prices quoted are excluding VAT. VAT will be added at the current rate once in the trolley).
Already a member?
Login to receive your membership discount