The Kingshay Shop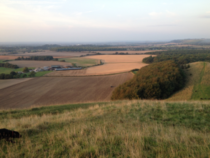 Grant Schemes in England
This business insight will take you through the huge array of grants available for farmers and land managers as part of the government's drive to green up agriculture. The majority of farmers have already, and still continue to increase the biodiversity of their land holding for the benefit of wildlife and the environment.
Government has promised to maintain the level of funding (for this Parliament at least) following the gradual demise of the BPS. Most of the options within the Higher and Mid Tiers of the current Countryside Stewardship Scheme have been around for some time, and were of course started as schemes under the EU Common Agricultural Policy, but with updates, additions and amendments. They are now all part of the UK Agricultural Policy and administered by the Rural Payments Agency with technical matters dealt with by Natural England, the Forestry Commission, and the Environment Agency. A lot of the paperwork in making applications has been simplified, and the applications are done online, but paper versions are acceptable.
Issued 2nd June 2021
About Kingshay insight publications
Kingshay has been producing bi-monthly publications for dairy farmers since 1991. Publishing on issues critical to the success of a modern dairy farming business.
These briefings include dairy insight, business insight and research insight, they provide dairy farmers, large animal vets, farm consultants and other interested parties with the most vital and timely information in a concise two-page format. The information contained in our insight publications is written and updated by our experts to ensure accuracy and to save you time.
A selection of insight publications and Farming Notes are available to buy individually from our online shop. To gain access to all our publications become a Kingshay member.
Already a member?
Login to receive your membership discount