The Kingshay Shop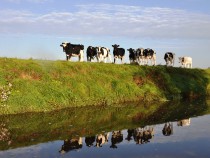 Heifers at Turnout
Consistent growth throughout their early years is essential to ensure heifers calve in at the most economical age at first calving of 24 months, but all too often turnout can set youngstock back.
This insight publication looks at avoiding dips in growth rate at grass, and how regular weighing, careful nutrition and putting in place a parasite management plan is vital.
Issued February 2019
About Kingshay insight publications
insight publications replace the Farming Notes which have been produced by Kingshay since 1991, publishing on issues critical to the success of a modern dairy farm business. These briefings which now include dairy insight, business insight and research insight, provide dairy farmers, large animal vets, farm consultants and other interested parties with the most important and timely information in a concise two-page format. The information contained in our insight publications is written and updated by our experts to ensure accuracy and save you time.
A selection of insight publications and Farming Notes are available to buy individually from our online shop. To gain access to all our publications become a Kingshay member.
Already a member?
Login to receive your membership discount