The Kingshay Shop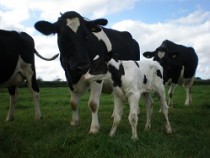 Improving Immunity Farming Note
Kingshay Dairy Costings show that 40% of cows culled were as a direct result of health factors. This represents a significant avoidable loss, whilst health issues can also lead to other issues e.g. lameness will decrease time stood up at the feed barrier, reducing milk yield and body condition. Improving immunity in your herd and consequently the longevity, will result in healthier cows, lower vet bills and greater profits.
This Farming Note covers:
Types of immunity
Reducing the disease challenge
The importance of a good start in life
Nutrition
Stressed cows
Issued February 2013.
About Kingshay Farming Notes
Since 1991 Kingshay has been publishing Farming Notes on issues critical to the success of a modern dairy farm business. These briefings provide dairy farmers, large animal vets, farm consultants and other interested parties with the most important and timely information in a concise two-page format. The information contained in our Farming Notes is written and updated by our experts to ensure accuracy and save you time.
A selection of Farming Notes are available to buy individually from our online shop. To gain access to all our Farming Notes become a Kingshay member.
Already a member?
Login to receive your membership discount
You may also like…
Starling Control Report

In our recent DairyCo funded study, starlings have been foun...

Members: FREE

Non-members: FREE