The Kingshay Shop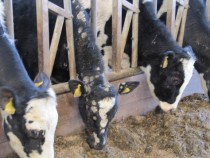 January Checklist
The January checklist covers:
Perfect Preparation – Nutrient Management Plans
If you could replace the worst 10% of cows in your herd, how much extra profit could you achieve?
Preventing Lameness this Winter
I need to talk….
Ringworm
Calf Scours
Key Dates & Milk Price Trends
These Checklists are only available to members
Already a member?
Login to receive your membership discount
You may also like…
October Checklist

Enclosed in this month's checklist: Calf Pneumonia ...

Members: FREE

Non-members: Unavailable

November Checklist

Enclosed in this month's checklist: Efficient Milking ...

Members: FREE

Non-members: Unavailable

December Checklist

Enclosed in this month's checklist: Are You & Your W...

Members: FREE

Non-members: Unavailable