The Kingshay Shop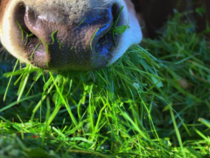 Zero Grazing
Zero grazing is the practice of cutting fresh grass daily to feed to housed cows. It is sometimes referred to as 'cut and carry'. With feed and forage accounting for the largest costs on a dairy farm, maximising the use of grass has the ability to reduce costs and increase profitability. One way to improve milk from forage is via zero grazing. This insight publication aims to help farmers decide whether zero grazing is for them and provide practical advice on best practice.
Issued 15th February 2022
About Kingshay insight publications
Kingshay has been producing bi-monthly publications for dairy farmers since 1991. Publishing on issues critical to the success of a modern dairy farming business.
These briefings include dairy insight, business insight and research insight, they provide dairy farmers, large animal vets, farm consultants and other interested parties with the most vital and timely information in a concise two-page format. The information contained in our insight publications is written and updated by our experts to ensure accuracy and to save you time.
A selection of insight publications and Farming Notes are available to buy individually from our online shop. To gain access to all our publications become a Kingshay member.
Already a member?
Login to receive your membership discount