The Kingshay Shop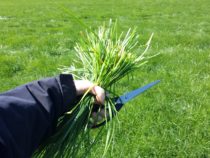 Fresh Grass Analysis
Exploit your grass to its full potential
To make silage of the highest quality it needs to be cut at the right time and fermented well; undertaking pre-cut silage grass analysis can help to:
Optimise nutritional value and monitor how crops are maturing
Improve cutting and ensiling management taking into account:
Effects of fertiliser residues
Availability of sugar, for a good fermentation
Length of wilt needed
Benefit of using an additive
Fresh grass analysis reports DM, crude protein, D value, ME, NDF, ash, oil A, sugar (water soluble carbohydrate), nitrate N, buffering capacity.
Analysing your grass before cutting for silage is cheap and easy to do. This is a good way to ensure you have the facts, so that you can cut at the right time to help prevent silage quality and cow performance becoming an issue next winter.
Kingshay recommends that grass should not be cut before nitrates have decreased to below 0.10%. Above 0.25% Nitrate N cutting should be delayed and another fresh grass sample should be taken after 3 to 5 days.
Analysing Fresh Grass for Grazing - we go to great lengths to know what we are feeding our cows during the winter, analysing silage and carefully balancing the ration to meet the cows needs, so why do it differently during the summer? Monitoring energy (ME) and protein in your grass will help you decide if any supplementation feeds are necessary. If so, how much to feed.
2 samples per pack.
(Prices quoted are excluding VAT. VAT will be added at the current rate once in the trolley).

Already a member?
Login to receive your membership discount