Latest Results
Group averages from dairy herds using Kingshay Dairy Manager Costings Service.
Please Note – These results are drawn from the database of producers using the Kingshay Dairy Manager Service.
Holstein/Friesian, Conventional herds
For further results or details of Organic herds or Channel Island production and margins please contact us.
Dairy Costings Focus Report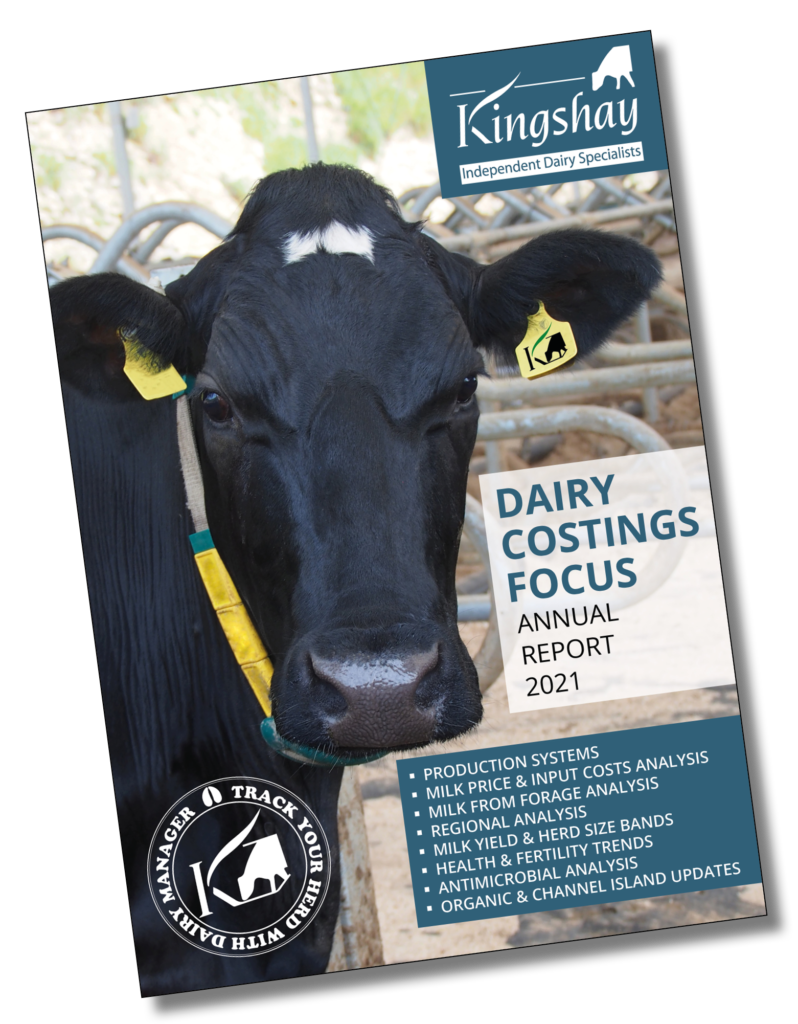 The tenth annual edition of Kingshay's Dairy Costings Focus Report includes an in-depth analysis of production system margins, allowing producers to compare to other similar herds. Also included are milk price trends up to March 2021, along with the usual analysis of herd data ranked by yield from forage, region, milking frequency, yield band and herd size from herds using the Dairy Manager costings service. Additional trends from Kingshay's Health Manager service are highlighted, including fertility and cow leaving reasons, along with a section on antimicrobial usage. This year we have also included a section on Crossbred herds.
Download the report here.