Latest Results
Group averages from dairy herds using Kingshay Dairy Manager Costings Service.
Please Note – These results are drawn from the database of producers using the Kingshay Dairy Manager Service.
Holstein/Friesian, Conventional herds
For further results or details of Organic herds or Channel Island production and margins please contact us.
Dairy Costings Focus Report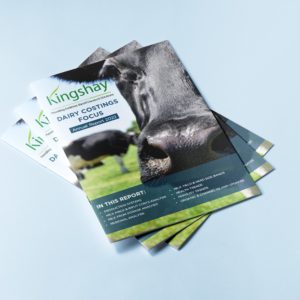 In this 11th edition of our Dairy Costings Focus Report, we look at the impact rising costs have had on margins and efficiency over the past 12 months. This also includes analysis of health costs and margin over purchased feed data ranked by a variety of different factors, such as production system and region, along with milk yield and herd size bands. Do recent milk price rises cover rising costs sufficiently or are they struggling to keep up?
Download the report here.